For charity, for God, for the poor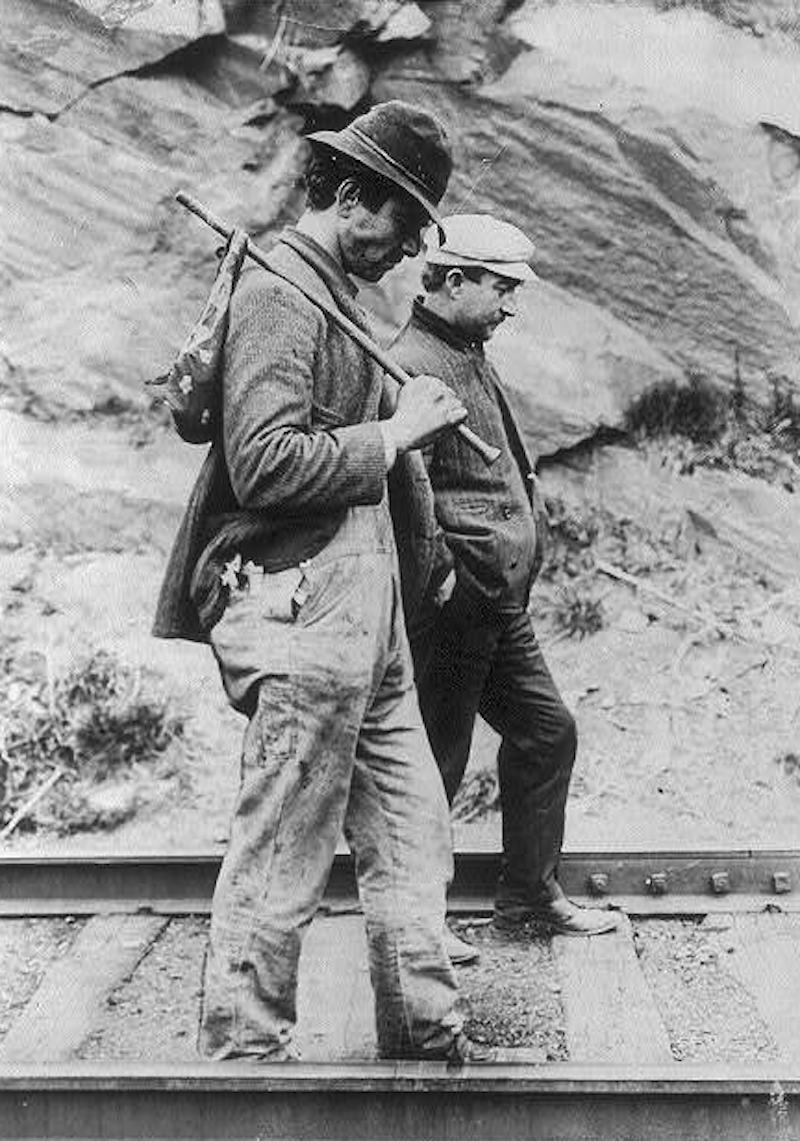 The Michael and Agnes Graham Endowment was created in 2022 by their daughter, Florence, to honor the generosity so often shown by her parents toward the poor in Roundup. "We were always taught that if you saw anyone in need, you helped them out," Florence recalls. Though by no means wealthy, Michael and Agnes always took pity on those less fortunate—and because of the Great Depression, they had many opportunities to do so during Florence's childhood. The Grahams lived near the railroad tracks and welcomed the poor homeless men who hopped trains and went door to door, asking for help. The annual distribution from this endowment will be used by the pastor of St. Benedict's Church to serve members of the Roundup community in need.
The Foundation's St. Vincent de Paul Endowment was created in 1999 to care for the poorest of the poor in Billings. Jeanine Holt-Seavy, executive director, writes: "Due to inflation and increased housing and food costs, the demand for meals is increasing. In 2022, St. Vincent de Paul served nearly 100,000 meals. Donor generosity to our endowment creates a source of annual funding we can count on to help us feed hungry men, women, and families with children of all ages."
The John Sharone Food for the Hungry Endowment and the Ruth Sharone Food for the Hungry Endowment help feed people in need across Montana. Through the assistance of Little Flower Parish, the Ruth Sharone Endowment's 2022 distribution purchased food for those in Browning and the Blackfeet Reservation who can't get the help they need from the community's homeless shelter.
Likewise, the John Sharone Endowment distribution went to purchase food for the needy in Great Falls. Sue Rediske, the St. Ann's Kitchen manager, told us, "God bless the donors to our endowment! The annual distribution we received was especially important in 2022 because of rising food prices. It helped us feed more than 4,500 people."
The Foundation also administers the following endowments, which support those who need the Church's help:
Bishop Schuster Endowment: helps pregnant women, families, and children in need throughout our diocese
Catholic Social Services of Montana Endowment: in addition to its adoption services and other social work, their "Baby Boutique" provides diapers and other items like clothes or strollers to families that cannot afford them
Parish Assistance Endowment: helps provide for the needs of small and rural churches in our diocese that struggle financially
Greatest Needs Endowment: helps meet needs of Catholic schools, parishes, and other Catholic ministries throughout Eastern Montana
This Lent, will you choose to be someone who helps the poor both now and forever? Any of the endowments mentioned above are a perfect way to ensure the everlasting impact of your generosity.
Endowments are here to ensure that your gift will still be helping those in need generations from now. If you would like to learn more, make a gift, or set up your own named endowment, contact Judy Held, Foundation President, at [email protected] or call 406-315-1765. She would be happy to help you.