NOW ACCEPTING APPLICATIONS FOR 2022 GRANTS
The Catholic Foundation of Eastern Montana is now accepting applications for the 2022 grant program! Apply by June 10, 2022.
In the three years since our grant program was established, the Foundation has distributed nearly $170,000 to Catholic schools, parishes, and ministries throughout the Diocese of Great Falls-Billings. We—and our generous donors to the Greatest Needs Endowment and Parish Assistance Endowment—love helping you meet your organization's needs that go above and beyond your normal budgets!
Keep in mind that financial need is NOT the Foundation's main criteria for awarding grants. We would love to support:
Projects with a high potential for evangelization
Projects with a broad impact (e.g., grants that would impact multiple parishes)
Projects that generate measurable results, making it easy to let our donors know how their generosity is impacting the Church in our diocese
Applicants who haven't received a Foundation grant in the last two years (though you can still apply if you have)
If you want to learn more about this program and whether your dream project may be eligible, please review the 2022 Grant Guidelines. Contact Anna Attaway, our Communications and Development Specialist, with any questions at [email protected] or 406-401-1767.
P.S. Don't forget! If you're a 2021 grantee who hasn't yet completed your Grant Impact Report, make sure to turn that in before submitting your 2022 application. Whether you've met reporting requirements for past grants will be an important factor in this year's award decisions. It won't take long!
Click to complete 2021 Grant Impact Report
About the Parish Assistance Endowment
Allie Russell of Holy Family Parish, Glentana, launched the Parish Assistance Endowment in 2015 with her first gift. In an article published in The Harvest in 2015, Allie said, "It is an honor to be able to help the churches. Some of them are really in need and I am glad to do what I can." She said that coming from Glentana, which is a very small, rural parish, she understands how difficult it is for some small parishes to make ends meet. She thought it would be nice to begin an endowment where the distribution each year could help any parish in need. And she hopes others in our diocese, who may come from more financially secure parishes, would join her in giving to the Parish Assistance Endowment to help out other folks in our own diocese.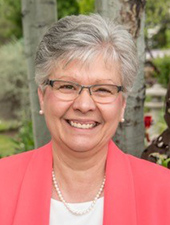 "As a long-time member of the Board of the Foundation, it is very exciting and rewarding to see how the Foundation is helping parishes, schools, and other Catholic organizations in our diocese through the new grant program. For many years, through generous gifts of many donors, the Foundation has steadily grown larger and is now able to give back to many of the same parishes, schools, and Catholic organizations which helped to grow the Foundation to where it is today."
– Gale Kreitzberg, Board Chair, St. Pius X Parish, Billings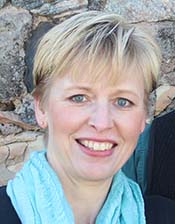 "As a new member to the Board for the Catholic Foundation of Eastern Montana I'm really excited about the awards given to our Grant recipients. It's easy to feel like a small fish in a big pond in much of Eastern Montana but the Foundation's new grant program allows for great work to be completed throughout our diocese, no matter how big or small a Catholic organization may be. "
~ Rachel Howard, Board Member, St. Joseph Parish, Plentywood
"This grant makes all the difference in the world to our very small parish in Red Lodge. Because of the grant, we are able to bring the amazing ministry of Casting Nets to our area. We all understand that our young people are leaving the church at an alarming rate. We are called to be disciples, and we have to act. This conference is geared toward our young people and parish mission. Without this financial assistance, we could never have accomplished this great work that God calls us to do."
~ Kathy Serrat, Youth Minister, St. Agnes Parish, Red Lodge
"Mary Queen of Peace Parish is very grateful for the grant from the Catholic Foundation of Eastern Montana. It allowed our parish to purchase permanent liturgical books for our parishioners. In this Glory & Praise publication we recall Pope Francis' desire for making the 3rd Sunday of Ordinary Time as 'Word of God Sunday.'  These permanent liturgical books will bring into focus the Word of God and our parishioners will truly benefit!"
~ Fr. José Marquez, Pastor of Mary Queen of Peace Parish in Billings 
You Are Invited To Help Build This Important Grant Program
Your gift (of any amount) for either of the following permanent endowments at the Catholic Foundation of Eastern Montana will help greatly to ensure the continuance and growth of this new grant program to perpetually benefit the Catholic Church in our diocese:
Greatest Needs Endowment
Parish Assistance Endowment
Depending upon the amount of your gift, it may also qualify you to receive the 40% Montana Charitable Endowment Tax Credit in 2020. For more information about utilizing this substantial tax credit in your gift planning, please contact Judy Held, Foundation President, at (406) 315-1765 or [email protected].
To make an online gift, visit our DONATE page or mail to:
Catholic Foundation of Eastern Montana
PO Box 1345
Great Falls, MT 59403
Non-cash gifts are also always welcome (i.e. appreciated stock and mutual funds, land, real and personal property, etc.).
NOW ACCEPTING APPLICATIONS FOR 2022 GRANTS