Congratulations to our 2022 grant award recipients!
The Catholic Foundation of Eastern Montana's 2022 grant cycle is closed. Thank you to all who applied—and an even bigger thanks to those who support the Greatest Needs Endowment and Parish Assistance Endowment, both of which help fund our grant program.
Congratulations to our awardees! Stay tuned to learn how the grants awarded to these Catholic organizations will serve the Church of Eastern Montana.
Diocese of Great Falls-Billings
Havre Vicariate
Mary Queen of Peace Parish (Billings)
Our Lady of Lourdes (Great Falls)
Saint Francis Early Childhood Education (Billings)
Sons of the Most Holy Redeemer (Jordan)
St. Ann's (Vida)
St. Ann's Soup Kitchen (Great Falls)
St. Anthony Parish (Laurel)
St. Charles Parish (Pryor)
St. John the Evangelist Church (Baker)
St. Jude Thaddeus School (Havre)
St. Margaret Mary Catholic Church (Colstrip)
St. Mary (Columbus)
St. Patrick Co-Cathedral (Billings)
St. Thomas the Apostle (Billings)
St. Thomas Church's Two Kills Center (Lodge Pole)
Important Links for 2022 Grant Award Recipients
Don't forget! If you're a grantee from a previous year who hasn't yet completed your Grant Impact Report, get in touch with Anna or use these links to turn in your report ASAP. Whether you've met reporting requirements for past grants will be an important factor in future award decisions.
Questions? Contact Anna Attaway, our Communications and Development Specialist, with any questions at [email protected] or 406-401-1767.
Do you want to make a difference for the Catholic parishes, schools, and ministries that need your help?
Your gift (of any amount) to the following permanent endowments at the Catholic Foundation of Eastern Montana will help ensure that we can help Catholic parishes, schools, and ministries more every year:
● Greatest Needs Endowment
● Parish Assistance Endowment
Depending upon the amount of your gift, it may also qualify you to receive the 40% Montana Charitable Endowment Tax Credit. Non-cash gifts (i.e., appreciated stock and mutual funds, land, real and personal property, and more) are always welcome and may qualify you for the same tax advantages. For more information about utilizing this substantial tax credit in your gift planning, please contact Judy Held, Foundation President, at (406) 315-1765 or [email protected].
Click To Donate To One Of Our Endowments Supporting The Grant Program
You can also mail your gift to:
Catholic Foundation of Eastern Montana
PO Box 1345
Great Falls, MT 59403
About The Parish Assistance Endowment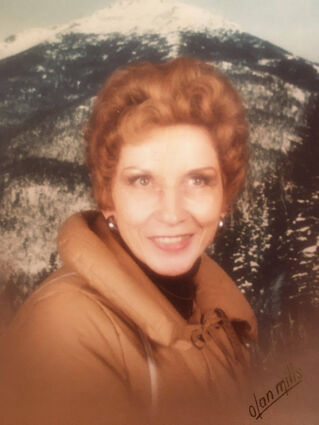 In your charity, please pray for the soul of Allie Russell (1923-2022), parishioner at Holy Family Church in Glentana, who made her first gift to the Foundation in 2015 to launch the Parish Assistance Endowment.
Coming from a very small rural parish, Allie understood how difficult it is for some of the Catholic churches in Eastern Montana to make ends meet. She decided to do something about it, and created an endowment. "It is an honor to be able to help the churches," Allie said. "Some of them are really in need and I am glad to do what I can."
Each year, the endowment's distribution goes to a parish in need via the grant program. Please consider joining Allie in her support of our diocese's rural parishes by giving to the Parish Assistance Endowment.