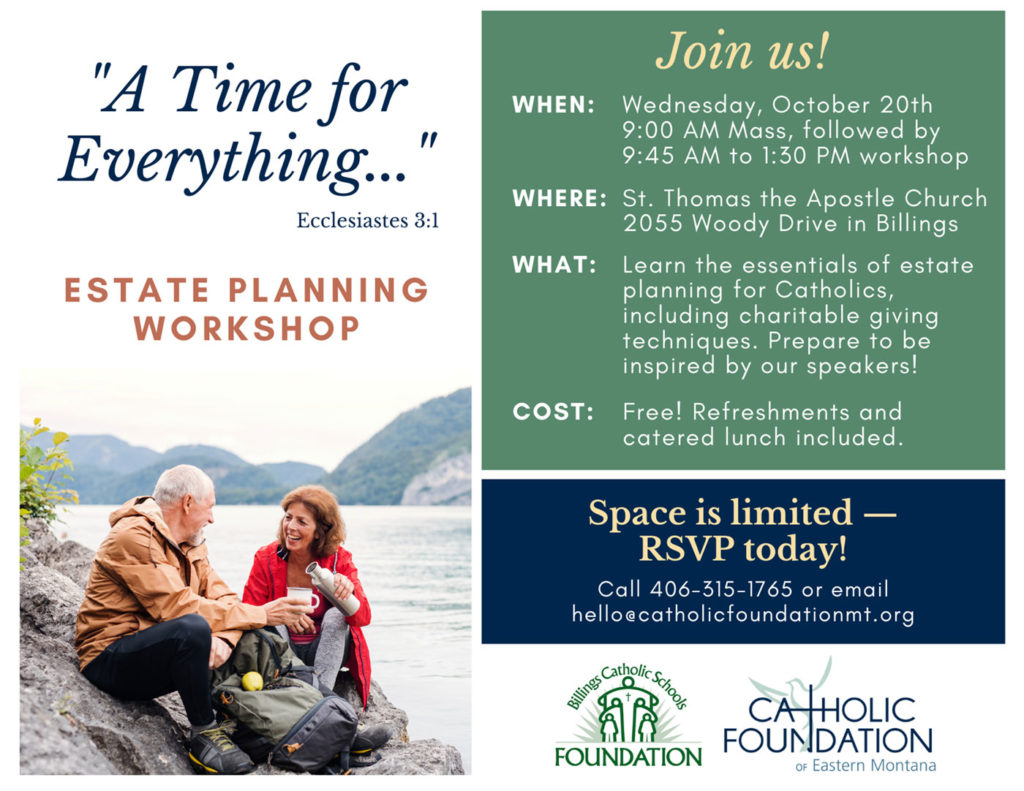 "A Time for Everything…" Estate Planning Workshop
Co-hosted by the Catholic Foundation of Eastern Montana and the Billings Catholic Schools Foundation
If you live in the Billings vicariate of the Diocese of Great Falls-Billings, then join us for a morning full of spiritual and practical wisdom from the Catholic Church for planning your legacy!
When: Wednesday, October 20th
9:00 AM Mass, followed by 9:45 AM – 1:30 PM workshop
Where: St. Thomas the Apostle Church
2055 Woody Drive in Billings
What: Learn the essentials of estate planning for Catholics, including charitable giving techniques. Prepare to be inspired by our speakers!
Cost: Free! Refreshments and catered lunch included.
Space Is Limited - RSVP Today
75 seats available
If you do not live in the Billings vicariate but would be interested in attending a similar event near you, please call us at 406-317-1765 or email [email protected]!