Endowing the Future of Our Faith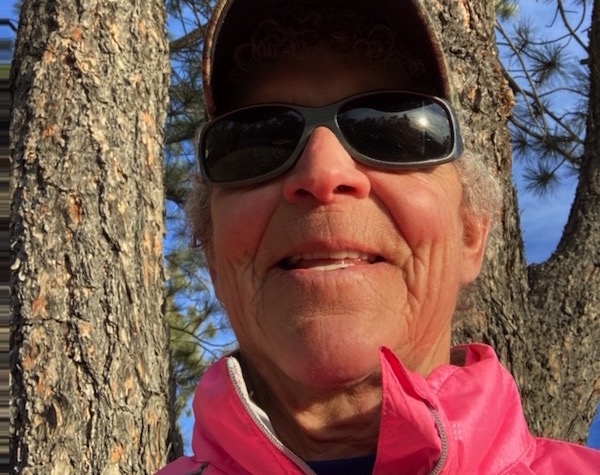 At the Catholic Foundation of Eastern Montana, we help Catholics build permanent endowments for parishes, schools, our clergy, seminarians, and other Catholic ministries throughout our wide and wonderful diocese. Every year, as more people donate to their favorite permanent endowments, the total dollar amount of the endowment distributions benefiting the Church grows by leaps and bounds. Even just one small gift to an endowment has an exponential impact! Each gift is invested so that the beneficiary will receive a distribution check in the mail not just once but every year, forever.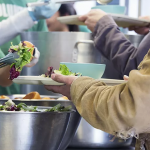 "At St. Vincent de Paul, endowed gifts are particularly important. Some donors really want to make a long-term impact—and those people tend to love giving to our endowment. When someone endows their gift, they know that the donation they make today will be ministering to the poor and marginalized forever. These donors are the heart of St. Vincent de Paul that just keeps beating!"
— Jeanine Holt-Seavy, Executive Director, St. Vincent de Paul (Billings)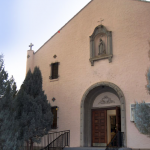 "Mary Queen of Peace is blessed to have volunteers and benefactors like Deb Magilke (see related story). When donors support the Mary Queen of Peace Greatest Needs Endowment at the Foundation, we know that we will be able to continue in our mission to bring the Gospel message of the Kingdom of God to people on the south side of Billings and beyond."
— Father Jose Marquez, Pastor, Mary Queen of Peace Parish
Endowed gifts also have a unique ability to benefit the donor. From the Montana Endowment Tax Credit, to provide a new stream of income, to reducing your tax liability, a whole host of benefits is available to those who give to endowments. Keep reading to learn more about the IRA Charitable Rollover—a preferred means of giving for Debbie Magilke, an active parishioner at Mary Queen of Peace Parish in Billings, savvy investor, and trail running legend. She's happy to explain why (and how) she gives to the Catholic Foundation of Eastern Montana.
Freedom that Builds with Time
"I have been very blessed—with a hard-working family, good health, adequate income, and few expenses. While I was in college studying chemistry at Eastern (now it's called MSU Billings), I got a job and started investing, and I've kept at it. Now, after a long career as a lab tech at the wastewater plant in Billings, it's a joy to have plenty to give.
Several years ago, I learned about the Catholic Foundation of Eastern Montana when I was looking for a way to give back with the liquidity from my investments. At first, I set up Deferred Payment Gift Annuities at the Foundation to benefit my parish and other Catholic organizations I loved. Then, when I turned 70 ½ years old, I had to start taking withdrawals from my IRA, which I didn't need, so I started making IRA Charitable Rollover gifts. I love investments, which is what endowments are. The investments to which I'm contributing using my IRA are giving these Catholic organizations freedom—freedom that builds over time. It also helps me with taxes because I don't have to claim the income from my IRA!
I have a great time now with my new career: working in food services for the Lockwood schools just outside Billings. I cook for them, clean up after them, and pretend my mop is a horse to make them laugh. So even though I never married or had kids, I have at least eighty grandchildren! My other pastime is running. Even though I'm in my 70s now, I still run 4-5 miles several times a week. If I miss a phone call, it's probably because I was up in the South Hills!"
Giving to the Church through your IRA
If you are over age 70 1/2, you may roll over up to $100,000 from your IRA to the Catholic Foundation of Eastern Montana (and/or other qualified charities) without increasing your taxable income or paying any additional tax. If you have a Required Minimum Distribution (RMD) to take this year, consider giving it to the Foundation for the everlasting benefit of your favorite Catholic entity.