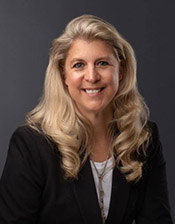 Shantal "Shanny" Murphy
– CFO. Diocese of Great Falls-Billings
Shanny is a life long resident of Montana, growing up 20 miles outside of Great Falls in Centerville.  She briefly attended Montana State Northern where she was seeking an accounting degree but left school to start her family.  Shanny has worked for the Diocese of Great Falls-Billings for seven years.  She began her tenure with the Diocese in the Accounting Department, transferred into Human Resources, and in September of 2018, she was asked to fill the Interim CFO position. On July 1, 2019 Shanny was appointed by Bishop Warfel as the CFO for the Diocese of Great Falls-Billings for a five-year term.
Shanny previously worked as the Finance/Business Manager of Byrd Enterprises for five years and Special Olympics of Montana for 14 years as their full-charge bookkeeper.
Shanny is married to Patrick Murphy, has two daughters, two stepdaughters, two stepsons and two grandchildren.  Outside of the office, Shanny enjoys wildlife photography.
Shanny believes in the building of endowment for long-term stability for the Church. She notes that she is willing and eager to partner with Judy and the Catholic Foundation of Eastern Montana for the benefit of the Diocese of Great Falls-Billings.