Anne Triplett
– Belt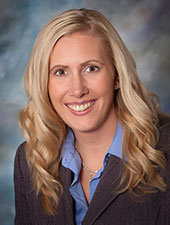 Anne Triplett is an accountant who owns and operates multiple businesses with her husband, Aaron, near Great Falls. She has also spent many years as an accountant in public and private business. Anne and Aaron have two teenage sons, Gabriel and Josiah and attend St. Mark's Parish in Belt. They enjoy watching their boys' various sporting activities and are always building something.
Anne has a passion for serving the financial needs of the Church and its parishioners. She believes that strong families with firm financial foundations are the future of the Church.
"I believe supporting the Catholic Foundation of Eastern Montana is important to ensure that the Church is available to feed the spiritual needs of our communities for many years to come. I want to use the gifts and knowledge the Lord has given me to serve the Church in a meaningful way. So many people have not had the opportunity to truly experience that giving is often times a larger blessing to the giver than the recipient. It can be such a foundational piece of the Christian life and produces blessings well beyond what we can even imagine.
Giving to the Foundation, specifically, is a particularly great tool for expanding the impact of a gift. Not only are the funds managed by a thoughtful and conscientious group of board members and advisors, but the "Montana Endowment Tax Credit" makes it possible to give up to 40% more than you would otherwise be able to give. Who doesn't want more for their money, especially when it goes to the Church!"